Handmade glass art magnets - Sleeping sadness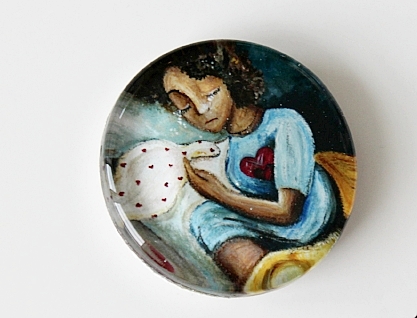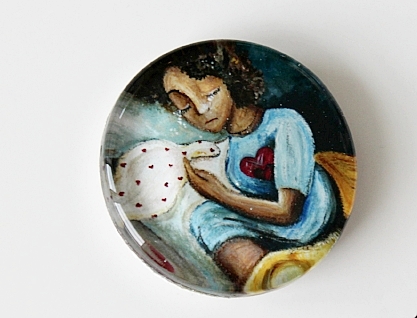 Handmade glass art magnets - Sleeping sadness
Lovely & smooth 2.25" Glass Art Magnet, individually handmade with an archival print glazed beneath a lozenge of glass. A true handmade token of art as part of the Carry You With Me Meaningful Mementos Collection.
Due to the fact that Glass Art Magnets are handmade one-by-one by artist Katie m. Berggren ~ each one is unique & may vary slightly in colour or design.
Each magnet is wrapped for protection and carefully shipped.
Each magnet is made with special care involving a multi-day process. Please allow for additional shipping time for handmade glass art magnets when quantities are low.
For bulk orders please contact us directly at info@carryyouwithme.com